Dear Campers,
Can you believe it's already May?! I Hope you are all counting down the days!
If you're reading this then you will have already seen that we that we just launched our brand new website! I'm sure there will be a few kinks to work out but we think it is a great representation of what Nock-A-Mixon is all about! Many of you will probably be featured in the amazing pictures throughout the site! We hope everyone takes a moment to check it out as we have worked on it for quite a few months and are very proud of it.
Things up at camp are really starting to move along as the amphitheater is almost completely finished! Right now we are just finishing up the interior and then from there we will put on the final touches. This includes the lighting for the stage as well as the sound system, movie screen and new stage curtains. After that we will work on making the outside look really nice. New walkways, lighting, landscaping and more will really make the building look first class. I can't wait for everyone to see it.
One of the things that makes Nock-A-Mixon so special is the culture of inclusion that has been created. We've had our tshirt program with sayings like "Unified" and "We Are One." This year we have a brand new shirt that I think you're all going to love! It is important to remember, though, that the way we do things at camp should be extended to outside of camp as well. If you're having a get together at your house, do your best to include all of your bunk mates, not just a few. You should also invite everyone to your Bar/Bat Mitzvahs. Always be kind to your camp mates even when we are not at camp. At Nock-A-Mixon we are one big family, but that family atmosphere should not only last 7 weeks, it should last all year long!
Thanks for reading. We will see you in June!!!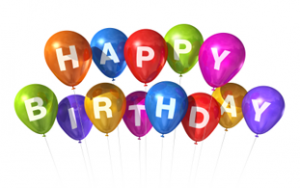 HAPPY APRIL & MAY BIRTHDAYS!!
April!
Alex Fishman
Sari Gartside
Jake Maneri
Melana Sheldon
Marc Gartenberg
Asher Kestenbaum
Jordyn Miller
Alexis Koch
Amanda Fineman
Brett Fineman
David Silver
Jared Heiss
Samantha Steinwolf
Ryan Cooper
Jake Pinto
Meredith Bacine
Matthew Fishman
Justin Lehrfeld
Ben Ehrenberg
Danny Bach
Jordan Schneider
Zach Delfiner
Hayden Bronfeld
Jack Bank
Evan Cohen
Rayna Weinstein
Sam Oxfeld
Ava Drachtman
Ashley Kurman
Lily Block
Van Willner
Parker Smith
Khloe Fenster
Brandon Root
Ethan Laby
Alexa Light
Andrew Newman
Jared Smith
Carly Fox
Makayla Bowman
Alanna Romanick
Alyssa Hoffman
Dani Kundtz
Jack Clarkin
Charlie Pavlow
Isabel Pavlow
Anna May
Isabella May
Tali Laskoff
Mia Schwartzberg
Ray Principe
Gabe Swarbrick
Abigail Levine
Luke Slobotkin
Jared Goodman
Tyler Holender
Heather Feinstein
Morgan Bronfeld
Luke Markoe
Ethan Steinwolf
Jessie Benaharon
Ava Judovits
Avery Reiman
Chloe Epstein
May!
Brett Shapiro
Meredith Wittner
Dylan Gerstein
Samuel Rultenberg
Alexa Murland
Henry Hammerschlag
Alexis Hammer
Sam Messinger
Jason Liepper
Sarah Cassuto
Sophia Rodack
Tatum Krase
Peyton Dabby
Jake Stoltz
Michael Levine
Hope Barrist
Jacob Schwartz
Izzy Simmens
Jack Ross
Carly Mersky
Julia Mersky
Robert Abrams
Zachary Dall
Garrett Pech
Gabrielle Schiff
Jenna Seidman
Kate Marcus
Sara Shorr
Dara Heiss
Justin Nachman
Morgan Turner
Ben Braver
Sam Goodman
Josh Brown
Asher Cohen
Jack Tessler
Haley Felgoise
Will Winn
Spencer Sherwood
Max Tessler
Eden Spielman