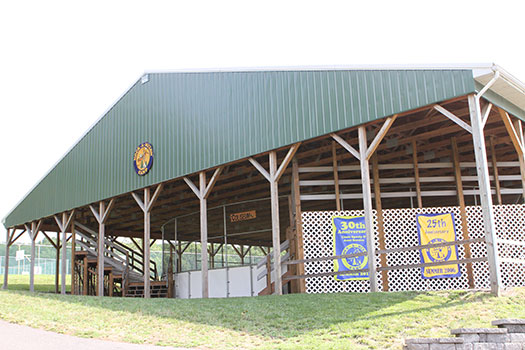 Camp Nock-A-Mixon has been the setting for many great retreats, family reunions, corporate picnics (300-2000 people), scout groups, church organizations, musical training and camp outings. Located just an hour away from Philadelphia, 90 minutes from Central New Jersey and 2 hours from Manhattan, the camp's beautiful rural setting takes you away from the city feeling without a long drive. We host all sorts of events and can accommodate all kinds of needs. Contact us to set up your group rental today!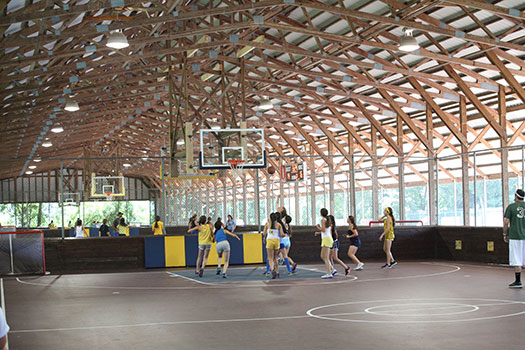 Our Facilities
Our facility includes:
10 Basketball Courts (4 with roofs)
11 Tennis Courts
2 Lakes
3 Pools with two 35 foot Water Slides
4 Roofed Gaga Courts
4 Roofed Hockey Courts
5 Baseball Diamonds
8 Soccer Fields
Beach Volley Court
Fitness Track
Health Center (for those groups requiring a medical staff)
Indoor Canteen
Indoor Pavilion Amphitheater
Ropes Course & Zip Line
Dining Hall – Our dining hall is a huge space with seating for up to 650 people. We have 2 professional chefs with experience in restaurants and banquet halls. They are able to accommodate almost any menu.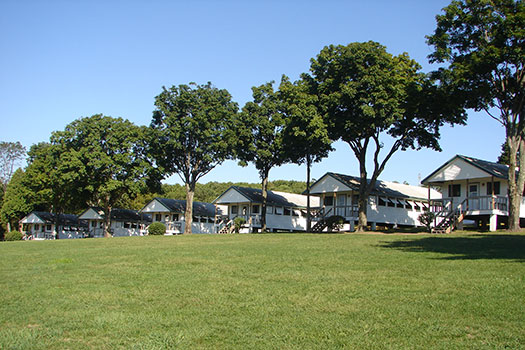 Overnight Stays
For overnight stays, the cabins offer privacy without removing you from that outdoor camp feeling. Cabins have ceiling fans, hot water and private toilets and showers. Cabins range in size, with room for 10 to 25 people. For group leaders, there are smaller private rooms available.
Our Staff
During your stay a director will be living on camp property ready to address any concerns you may have. Our staff is dedicated to making sure your group feels at home at camp just as we do. We are positive your school, company, or group of friends or family will enjoy their time at Camp Nock-A-Mixon!
Contact Us
Contact our office at info@campnockamixon.com or call 610-941-0128 for more information.