At camp, we run a 5 period day. A regular schedule consists of:
2 elective periods (or "Hobbies" as we call them)
1 team sports period
1 instructional swim period
1 recreational swim period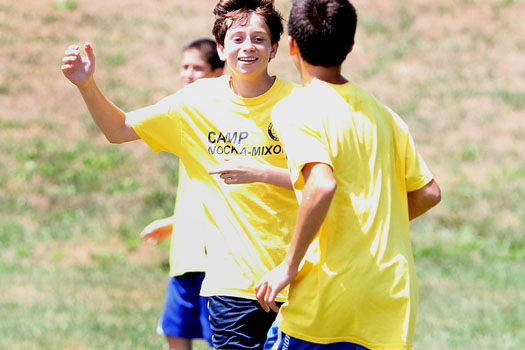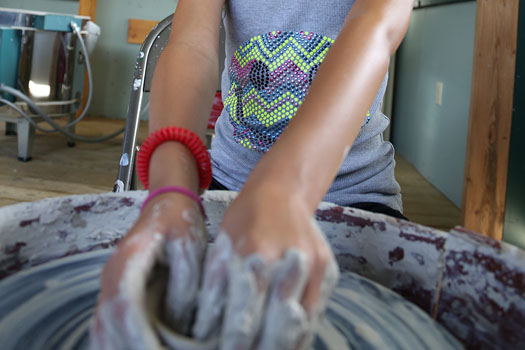 Electives/Hobbies
All campers have individual preferences and our system allows them to pursue their interests. Each morning, the campers make their hobby selections for that day. Some campers choose creative activities (drama, crafts, ceramics, dance), some choose more athletic pursuits (golf, tennis, soccer, outdoor life, basketball), and others choose aquatic hobbies (lake, aqua planning).
Activity choices are different each period and each day so the campers are always trying new things. Our system encourages campers to try every activity.
Campers can take weather into consideration for their choices too. On warm days, the water activities like lake and outdoor life are popular and conversely on cooler days activities such as soccer and the adventure wall are often selected.
This program has been extremely successful as we find the campers enjoy a daily choice of activities instead of signing up days or weeks in advance.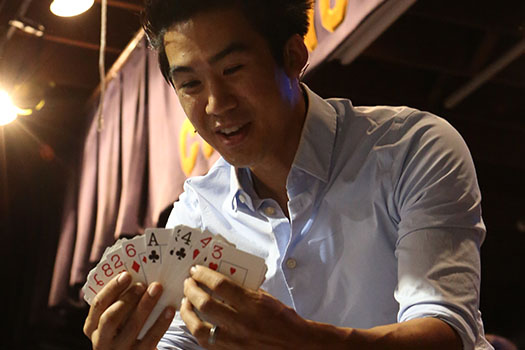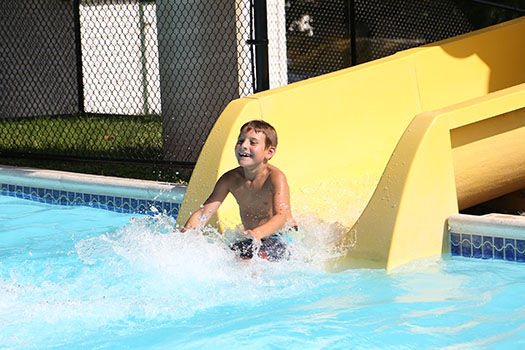 Special Events
The regular schedule is run for approximately half the camp days, while the other days are occupied with Special Events (Carnival, Water Day, Apache Relay), Out-of-Camp Trips, and Color War. We make a conscious effort to break up regular schedule days with these Special Events to keep camp fresh and enthusiasm high.
A Typical Day at Nock-A-Mixon
Morning
Afternoon
Evening
7:55 A.M.
Wakeup
12:20 P.M.
Lunch
6:00 P.M.
Dinner
8:30 A.M.
Breakfast
1:15 P.M.
Rest Period
6:45 P.M.
Free Play – unstructured supervised
9:15 A.M.
Clean-up
2:10 P.M. – 3:00 P.M.
Period 3
7:30 P.M.
Evening Activity
10:00 A.M.
Inspection
3:15 P.M. – 4:00 P.M.
Period 4
9:40 P.M.
Lights Out!
(varies by age)
10:15 A.M. – 11:05 A.M.
Period 1
4:15 P.M. – 5:00 P.M.
Period 5
11:20 A.M. – 12:10 P.M.
Period 2
5:00 P.M.
Shower Time