You won't find people more passionate for camping than Mark ("Speedy") and Bernice Glaser. Uncle Speedy and Aunt Bernice first met at camp in 1970. They were married in 1974 and realized that camping was to be their lives. In some camps, the owners distance themselves from the day-to-day operation, but not so at Camp Nock-A-Mixon. They are always out and around camp, involved in many activities. You can find Aunt Bernice teaching Zumba classes, helping out with crafts projects and, of course, tucking the girls in every night. Uncle Speedy is regularly refereeing basketball games, teaching clinics and running our evening programs. Campers appreciate their total dedication, and as a result, feel comfortable and safe.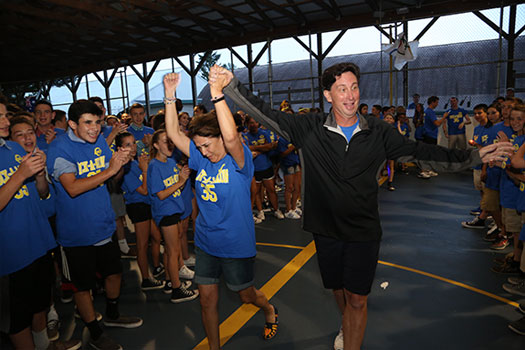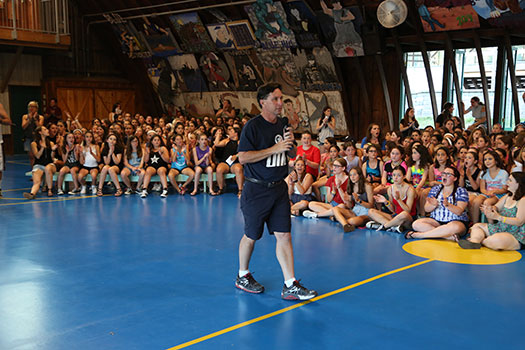 Uncle Speedy first came to Camp Nock-A-Mixon in 1957 as a camper, and then progressed to counselor, Athletic Director, Division Leader, Head Counselor, and Assistant Director. He started his professional career as a Philadelphia public school teacher before going to work full time for the previous owner of Nock-A-Mixon in 1978. In 1981, he and Aunt Bernice purchased the camp and have been the owners and directors ever since.
Aunt Bernice began her career at Nock-A-Mixon as a counselor in 1970. She was promoted to Girls Head Counselor in 1973 and held that position until she and Uncle Speedy became the owners of camp. Aunt Bernice also spent 22 years as a teacher, and has more than 45 years of experience working with children.
Those that know Uncle Speedy and Aunt Bernice hold them in very high regard. For years now, families have spoken so highly of Camp Nock-A-Mixon that camp is at full enrollment and prospective campers are being placed on our waiting list. What better testimonial can one give to a summer camp?